NEW BOOK BY AWARD-WINNING EDUCATOR BEATRICE HAIR
Is your lifestyle toxin-free? Free of harmful chemicals? Beatrice Hair's book Body Wisdom: Natural Health in You will help you to have a much healthier body. You will change what is in your kitchen, develop a healthier attitude toward food, and form new eating habits. You will even create personalized recipes for healthy, delicious meals.
This book is based on the assumption that our bodies absorb man-made toxin, toxins that profit the food industry at the expense of our health. Genetics load the gun, but a faulty lifestyle triggers illnesses.
Healthy body equilibrium is the ultimate goal. It's important to keep your digestive track healthy. This book tells you what foods and ingredients you may need to toss out of your kitchen. Many illnesses thrive on sugar and toxins.
If you eat tasty foods, you are not likely to miss what you formerly consumed. Body Wisdom offers delectable ideas for reducing high cholesterol or for healing from cancer. Food can be a delicious medicine! The book has beautiful full-color pictures throughout.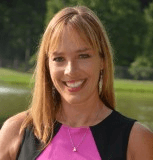 Modern medicine is required for emergency care, but we are not doing enough to prevent diseases. One out of every four Americans will be diagnosed with cancer. And yet, we pour the toxins into our bodies. The average American adult consumes about 22 teaspoons of sugar a day; many toxins are hidden in processed foods. The average woman exposes herself to approximately 400 chemicals daily with make-up, lotion, and cleansers.
Negative emotions such as fear, anxiety, and worry are also harmful to your body. So monitoring and altering your mental attitude are a crucial part of staying healthy.
Body Wisdom will help you create your own behavior modification plan. The book contains a tool that Beatrice Hair has successfully utilized more than 6,000 times at her tutoring academy. She owns the trademark to this tool.
If you make yourself accountable, you will stay with the program. It took many years to get where you are now, and it will take time to arrive at your new destination. Life is a learning journey. You need not be an A+ student to succeed. Even changing one bad habit is a great accomplishment. If you learn from your failures, they can become a part of your success.
Beatrice Hair dedicates her life to helping people achieve breakthroughs in health and education. Her new book Body Wisdom Natural Health in You is available on Amazon.com, Audible.com, iTunes, Simply Good Natural Foods, Maia's Fashions, and the Salisbury Tutoring Academy. Kindle books are also available on Amazon.com. Virtual classes are offered through the Salisbury Tutoring Academy- www.staltd.com . More information is available on
https://www.facebook.com/pages/create/?ref_type=logout_gear
In Winston-Salem the book is available at Robinhood Integrative on Robinhood Rd—across the street from the fresh market. The book is also available on Amazon in Germany at
http://www.amazon.de/Body-Wisdom-Natural-Health-You/dp/1503147312/ref=la_B00JEF87SO_1_2?s=books&ie=UTF8&qid=1445211080&sr=1-2
Beatrice Hair also enjoys speaking to large groups about Body Wisdom Natural Health in You.