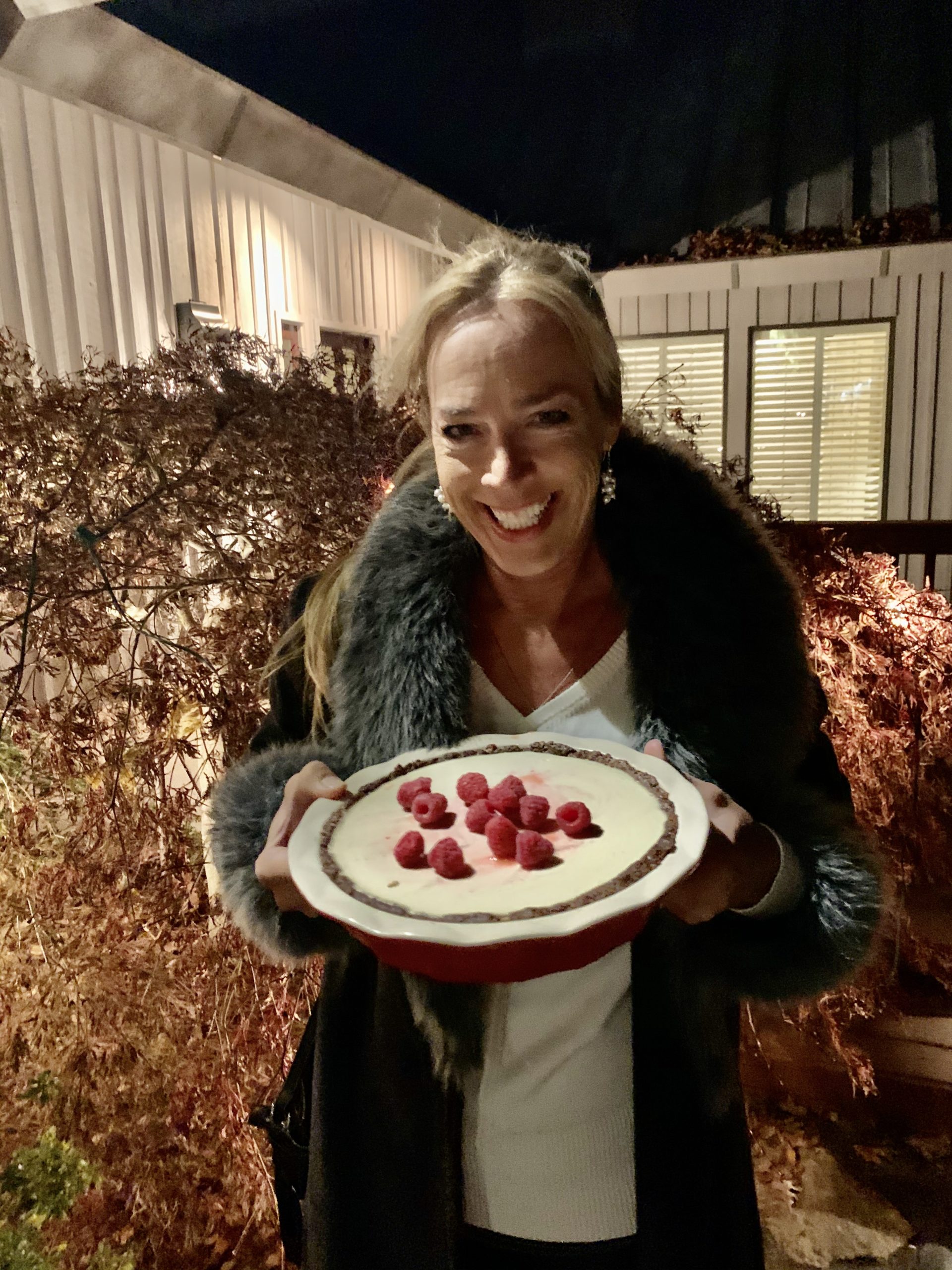 Bringing Organic Food to Parties
This would be me bringing my organic no-bake cheesecake to a holiday party. Why bring a gluten-free, dairy-free, sugar-free, GMO free, raw, absolutely delicious organic cake to feed others? Especially when others do not care? Because there are always those people like me that come to a party and do not know that they can eat anything. But, if they know I am coming, they know there will be a delicious option to try! This is because I do not eat any sugar, dairy, gluten or harmful chemicals. My foods are organic and all natural.
This organic no-bake cheese cake is great for people with gluten or dairy intolerances, or for people with diabetes and cancer. Remember, cancer is fed by sugar. This one even hides veggies!! And it is not an acquired taste. It is delicious!!!!!
Here is the recipe!! Thank you WBTV for allowing me on your show several times. https://www.youtube.com/watch?v=zo0lDTfQly8
Recipe is also available in my book Body Wisdom Natural Health in You available on Amazon, Barnes &Nobles, Simply Good, Inergy Market, and on Kindle and audible.
https://www.amazon.com/s?k=Body+Wisdom+Natural+Health+in+You&ref=nb_sb_noss
To learn about our customized one-on-one classes, call us for your free 10 minute consultation. www.beatricehair.org
#sugarfreerecipe, #nobakecheesecake, #beatricehair, #TVrecipes, #dairyfreecheesecake, #rawcheesecake, #hideveggiesindesserts, #healthysubstitutes